Nov. 14th, 2017: Christian Galinski and Blanca Giraldo Perez were invited to Foreign Languages Department of China Pharmaceutical University to deliver lectures and share insights on terminological studies with sophomores and some teachers.
Professor Galinski is director of Infoterm (International Information Center for Terminology) and Secretary of the Technical Committee ISO/TC37 of ISO. As a distinguished expert on terminology and terminological studies, he is interested in the study of specialized communication, information and documentation, as well as information and knowledge management. His lecture titled Fundamental of Terminology introduced the development of terminological study, its basic contents and methodology, and stressed the importance of terminological awareness and terminological competence. "There is no knowledge without terminology," Professor Galinski concluded.
Professor Blanca Giraldo Perez has been part of COLTERM (Colombian Terminology Network) and has participated in research projects of GITT (Group of Research in Terminology and Translation—Antioquia University) aiming at the development of methodology and infrastructure for terminology, standardization and LSP teaching in Colombia. She is an expert on terminology, language planning and LSP teaching. Her lecture titled Terminology Applications was mainly directed to the applicable part of terminological study, especially its applications in LSP teaching and translation. She also shared some corpus resources related to pharmacy in both Chinese and English with an introduction to how to make use of them.
Their lectures received much attention and appreciation from the audience. During the question-and-answer session, Prof. Galinski and Prof. Perez patiently answered questions posed by teachers and students. The questions covered a variety of topics, including the going-out of traditional Chinese medical terms, the controversy of terminological prescription and description, and LSP learning. Their lectures provided a good opportunity for the students and faculty of Foreign Languages Department to learn from international experts on topics of terminology, translation and standardization. Professor Galinski and Professor Perez also donated some books on terminological study to the library of the department, hoping to benefit students with interests in the area.
Written by: Jiang Na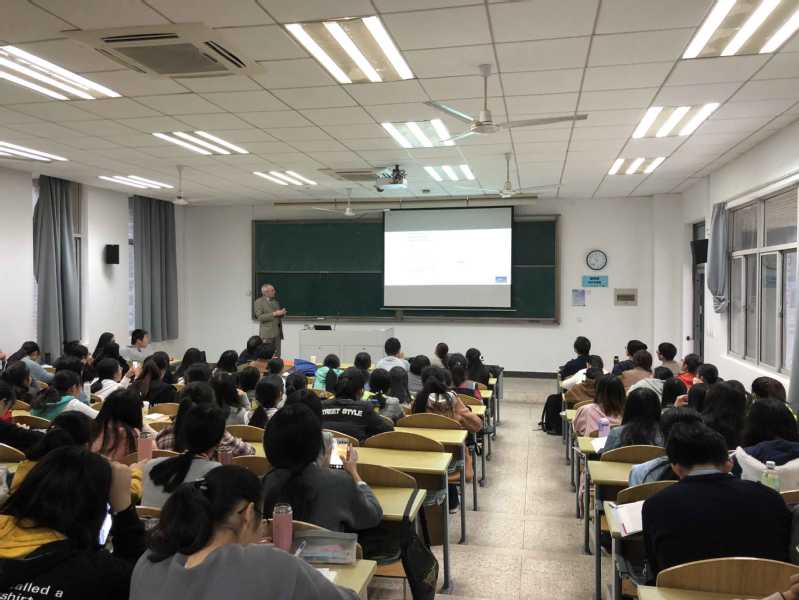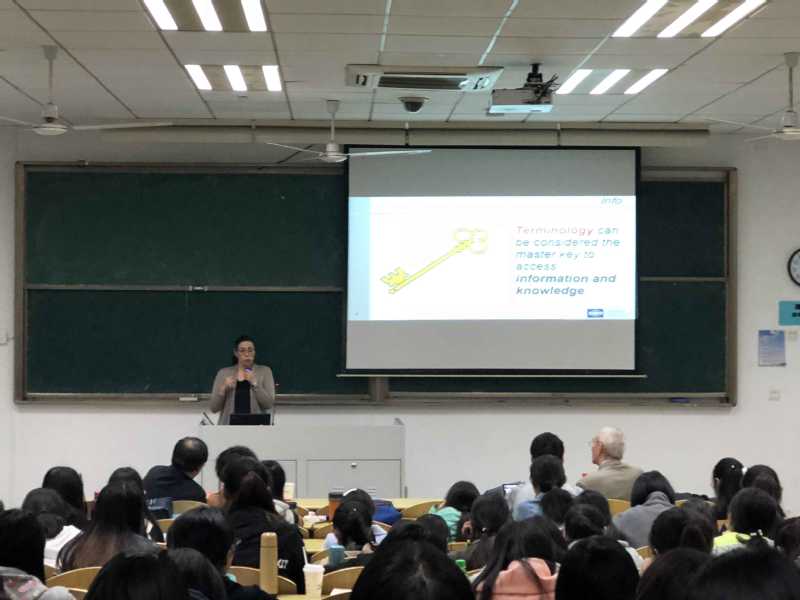 Photographed by: Jiang Na